Places of Worship in the Fief Blondel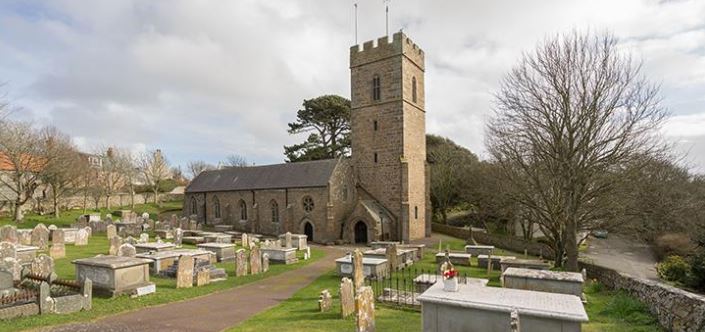 The Fief of Thomas Blondel in the parishes of Torteval and St. Peter in the Wood is an authentic Norman title. The Seignuers (Free Lords) of Blondel existed before formal Baron titles were created. Fief Blondel is part of the former large Fief of Canelly, once held by William de Chesney (1284) and before him by the Le Canellys until the separation of Guernsey from Normandy in 1204. Fief Blondel is on the South West portion of Guernsey.
This is St. Peter's Anglican Church in the Fief with the Ancient Graveyard. The steps of this Church is where the Seigneur or Lord conducted his Feudal Court for hundreds of years. This church's other official name is St Pierre du Bois. This Church is the Honorific Caput of the Seigneur and Barronie of the Freeholder Feudel Fief of Blondel.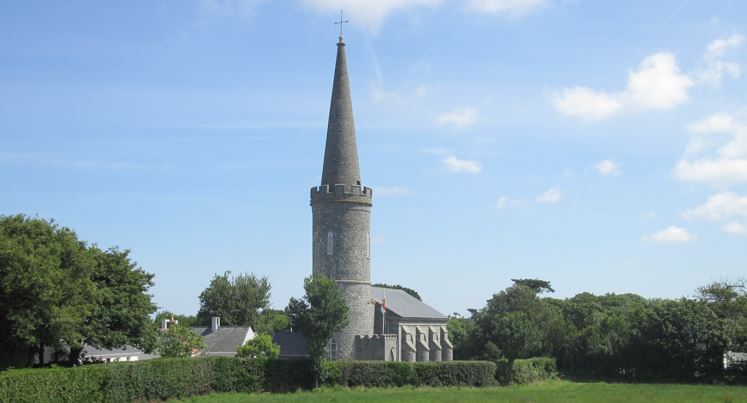 This is Torteval Church -
St. Saviour Church URC